"Zoom on Good Governance" Personal Development Program
Categories

News

Date

August 23, 2022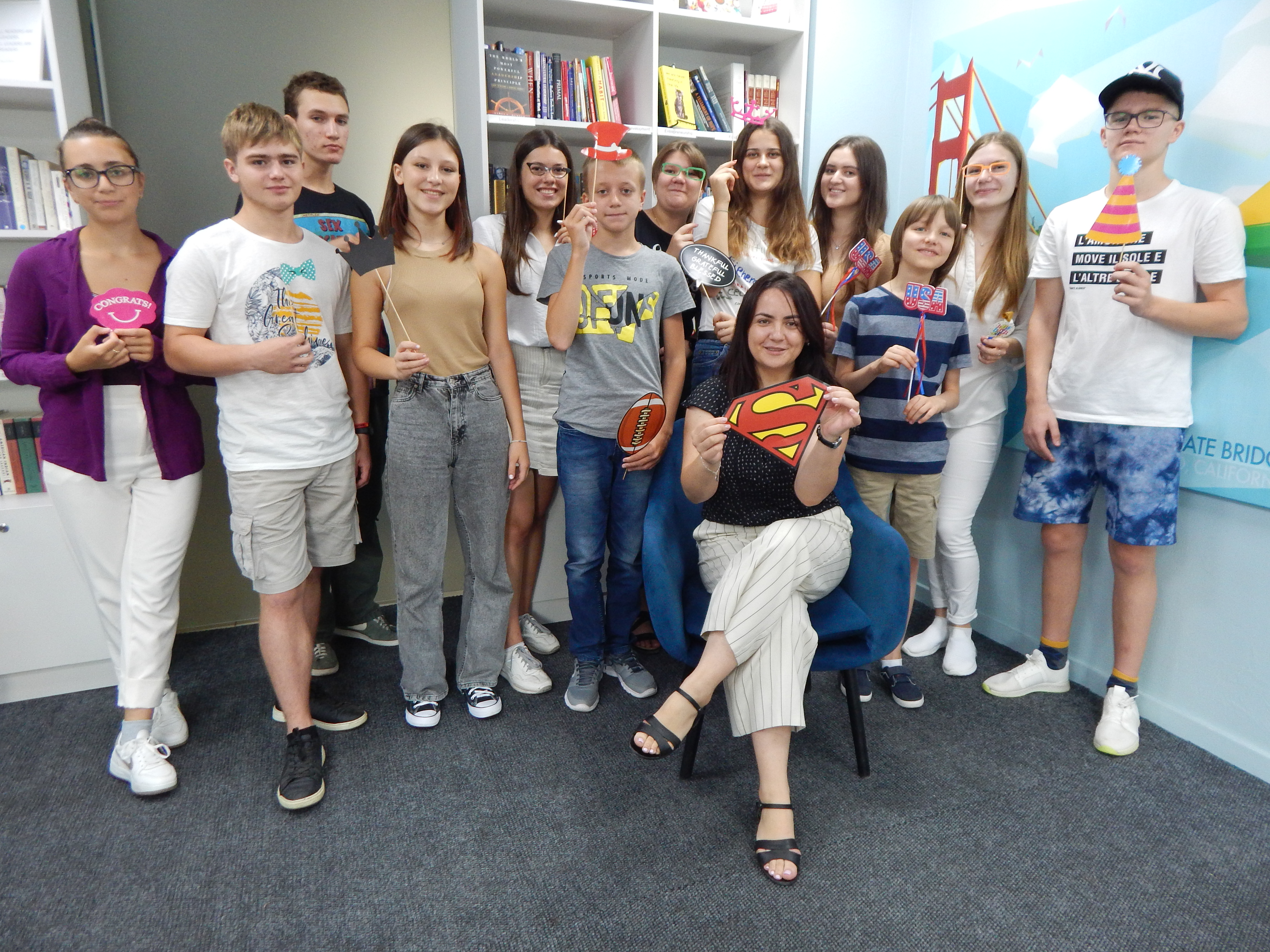 Written by Daniela Bruma
Did you know that civic sense, social balance, and control over one's own life form the magic triangle of well-being in society?
From July 30 to August 20, at America House took place the personal development program "Zoom on Good Governance", in which teenagers were able to understand our society better. The program included five on-site sessions, conducted by Anișoara Bezerău.
Through the approach of study visits, comparison, and analysis, the participants in the program got familiar with the role of public institutions in the process of good governance in the Republic of Moldova compared to the USA. They acquired knowledge about the Central Electoral Commission's function in the conduct of democratic elections, the goals and responsibilities of the Parliament of the Republic of Moldova, and the significance of emphasizing the assignments of an Ambassador and the mission of the Embassy within a country.
Each session was unique since it was hosted in a different location and had a special guest. Anișoara Bezerău provided an overview of the whole program in the first session, outlining the duties of each representative and several key distinctions between our parliament and the U.S. Congress. In the second, participants visited the Central Electoral Commission to learn more about elections, their history, who is eligible to serve in parliament, and how long it takes to be ready for elections in the future. They even had an election process simulation. 
The following session was held in the parliament when the participants had a deep understanding of the election process. Teenagers learned many fascinating details about our past and present governance, such as the roles of the parliament, how laws were changed in the constitution, and how power is divided. The participants were thrilled by the guide's explanations and the building itself, as it was so impressive inside.
Another week, another session with another personality! This time it was the Children's Ombudsman, who informed our younger generation about children's rights, the value of standing up for those who are being bullied, and whom to ask for help if their rights are being violated.
At the last meeting, teens presented a poster that contrasted and compared one institution in Moldova and the USA. Everyone expressed their opinions and insights while being grateful for the opportunity to participate in such a warm and lively group. They got a certificate of participation as compensation for their time investment.
This program was not only about visiting public institutions but also about honing personal skills, creating new connections, and showing up as an active citizen in society. The participants improved their presentation skills, developed their critical thinking, increased their self-confidence, and got encouraged to become community leaders.
The personal development program "Zoom on Good Governance" achieved its goal of empowering the younger generation and helping them understand the role of public institutions.