International Education Week
November 19-23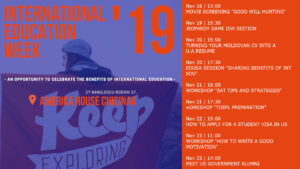 Hello Everyone! Join us at America House Chisinau next week (November 19th-23rd) to celebrate the advantages of International Education Week! Choose your path today and be ready for take off tomorow.
We offer free workshops, events with American experts and interactive activities with prizes!
Please register for each event separately by following this link: https://www.facebook.com/pg/AHChisinau/events/
Education USA Competitive College Club!
September 18
The EducationUSA Competitive College Club (CCC) assists the best and the brightest students to have an improved chance at admissions to a U.S. college or university. The CCC uses a model of results-based, intensive group advising. It is addressed to 9th-11th grade students.
Participation is free and open to high school students who are in the top 10% of their class. The only other requirement is commitment. Students must attend all meetings, held bi-weekly during the school year and summer. The CCC is open to all students in any part of the country, of any nationality, ethnicity, and economic background.
Art Competition: To like or not to like
October 7 – 12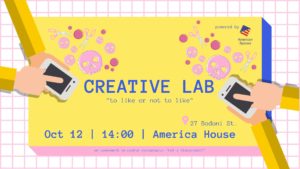 America House Chisinau invites you to a creative event, where you will have the opportunity to learn more about how social networks influence your life.
The new knowledge and experiences you can materialize in an interesting collage. We will also tell you more about the "Let's Disconnect!" Artistic competition which will start the week on October 7th.
The event takes place within the "Let's Disconnect!" Art competition – an opportunity for creative people to present their ideas about the impact that social networks have on the world we live in.
Cartoons with us at America House
September 21 – November 16
Do you like cartoons? Everyone does!
We associate animated movies with childhood, friendship, love and care. That's why, in August, we decided to recreate a fantasy world, made of short animated movie screenings and discussion.Especially for cartoon lovers, America House hosted in August screenings and discussions of Pixar masterpieces!During the event, each animation lover was able to plunge into the world of fairy tales and dreams, with a great atmosphere and realistic sounds and pictures. After the screenings, everyone had the opportunity to tell their impressions and opinions.
"Social Media Tools to Promote a Cause"
October 3 – October 24
Are Facebook and Instagram in your veins? Do you check social media at least several times a day and carefully follow everything that is being posted online?
Then this event was created specifically for you! We have prepared four sessions that you are going to spend alongside with activists, influencers and people who change Moldova through one single click!
We will meet priest and activist Maxim Melinti on October 3rd, to find out from a modern priest how to use Social Media in order to change stereotypes.
We will meet activist Diana Guja, who has several ongoing projects (including T E O T I T U D E, Alo BEBE, Fete pe drum), on October 10th, to talk about how we can promote social change in our country.
The founder of Vlogul unei Mame Feministe, Alina Andronache, will tell us, on October 17th how to succeed through vlogging and how to share your knowledge on different subjects.
We are going to announce two more special guests that change their community through Social Media Platforms. See you at America House on October 3rd, 10th, 17th and 24th.
All the sessions will take place in Romanian.
U.S. Places that Changed the World
October 2 – December 4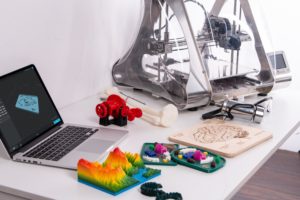 10-session program for America House volunteers. The participants select a representative place/ monument from the USA, learn to create their own prototype, model it and print it. The participants also have "homework" to do in between the sessions.